Digital Regulatory Reporting RegDelta
By 2025, compliance with new, complex rules will be scrutinized by regulators who expect an audit trail from their obligations to your data. This means your assumptions need to be documented and quality processes explained.
RegDelta takes the pain out of obligation management but is better, faster and cheaper than other platforms.
Watch Video
Request a Demo
JWG's: DRR programme & Euromoney award
JWG has a long history of collaboration in the reporting arena since we helped industry clear understanding of MiFID I in 2006. In the 2010s we collaborated with the FCA and other regulators on reporting TechSprints, and validated RegDelta's ontology-based approach to capture field-level obligations.
In 2017 we launched a special interest group which was the springboard for the multi-trade association Derivatives DRR effort we ran with 19 firms and 8 suppliers for 2 years.
Our collaborative approach and tooling was awarded a gold medal by Euromoney in 2022 for our NLP-enabled approach which beat out Kaizen, Droit and Ascent.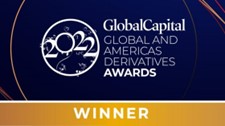 Don't wait: Let us help today
Don't risk difficult conversations with regulators next year. Stop struggling with ever-changing spreadsheets and fully automated solutions that miss the mark.
Our experienced analysts provide a better, faster, more reliable solution than other suppliers via an elegant, NLP-powered workflow.
Call us on (+44)7973 492906 or contact Corrina.stokes@jwg-it.eu for more information.
RegDelta is deployed to suit your business needs:
Our clients have achieved massive returns on their investment.

Call us on (+44)7973 492906 for more information on how our clients have deployed and benefited from the RegDelta system.
Request a Demo
Find out about JWG
RegDelta gives firms control over their regulatory obligations
RegDelta uses AI-enabled NLP to help humans make intelligent decisions about their compliance obligations. In addition to hundreds of NLP tags, each document is enriched with 12 metadata fields by JWG analysts, allowing users to navigate vast libraries in a seamless workflow.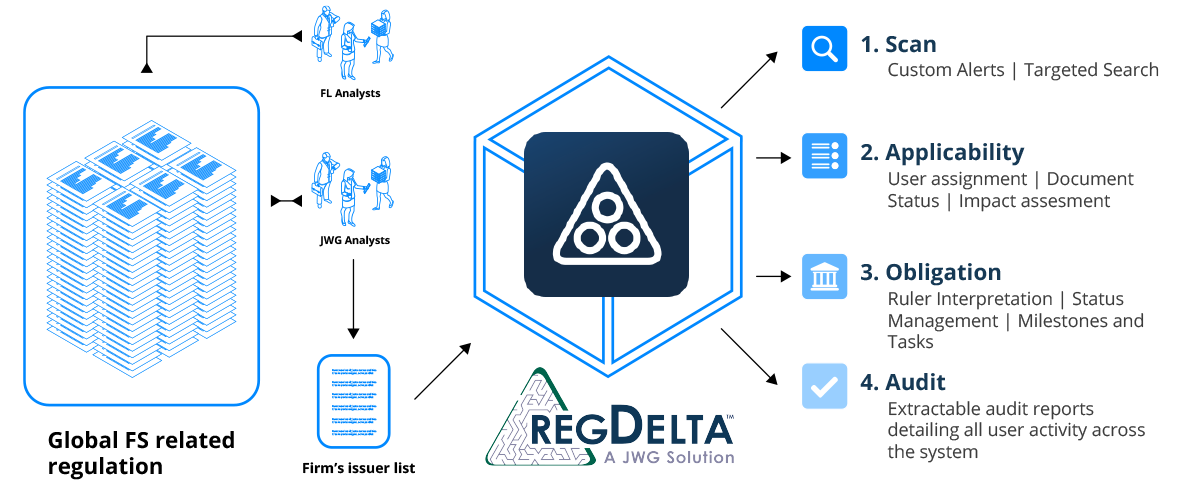 Request a Demo
At JWG, we understand the stress of onboarding a new application internally, and that's why we have created a seamless onboarding approach to minimise the impact ton BAU.
RegTech Intelligence
Your comprehensive library of in-depth articles, white papers, surveys, reports and analytics, covering ever changing regulatory obligations and how new technology ensures compliance.
Explore RegTech Intelligence
RegTech Community
RegTech Communities provide a dedicated, safe space where financial institutions, regulators, trade associations and technology suppliers come together to stay ahead of sector demands.
Explore RegTech Community